Natasha Bedingfield Unwritten
Feedsee Music : Natasha Bedingfield Unwritten : Best Pop Female Vocal Performance Grammy nomination for theme song to The Hill
Natasha Bedingfield is an English singer and songwriter, known for her soulful voice and catchy pop songs. Born on November 26, 1981, in Sussex, England, Bedingfield achieved international fame with her debut album.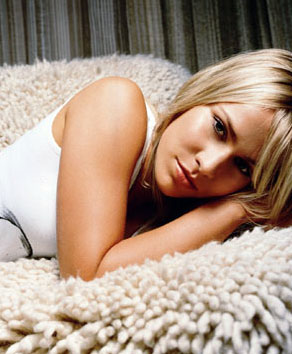 In 2006, Natasha Bedingfield was given a Grammy nomination for Unwritten, the hit single from her debut album, for Best Pop Female Vocal Performance. She has triple platinum status in the UK and has multiple smashes around the globe. The singer/songwriter made her impressive U.S. debut with These Words, a song that moved into the top ten on the mainstream top forty airplay chart followed by the inspirational Unwritten which became the first number one pop single in the U.S. by a British female solo artist in nineteen years. Spotlighted as one of the biggest breakout females of 2006, critical acclaim mounted and Natasha appeared everywhere from MTV's TRL to VH1. Natasha's live DVD - Live in New York City - captured the artist's first sold-out concert in the U.S. filmed on June 8th in the heart of Times Square at The Nokia Theatre. Natasha's second album was released early in 2007.
Natasha Bedingfield Career Highlights
Early Career and The DNA Algorithm: Natasha and her siblings, Daniel and Nikola Bedingfield, formed an R&B and electronic music group called The DNA Algorithm in the late 1990s. Natasha later decided to pursue a solo career.
"Unwritten" Album: In 2004, Bedingfield released her debut album, "Unwritten," in the UK, where it topped the charts and was certified double Platinum. The album was later released in the U.S. in 2006, where it also found success and was certified Platinum. The title track, "Unwritten," became a chart-topping hit in the UK and reached number five on the U.S. Billboard Hot 100 chart.
Grammy Nomination: "Unwritten" earned Bedingfield a Grammy nomination in 2006 for Best Female Pop Vocal Performance.
"Pocketful of Sunshine" Album and Single: Bedingfield released her second album, "N.B.," in 2007 in the UK, with a slightly revised version called "Pocketful of Sunshine" released in the U.S. in 2008. The title track "Pocketful of Sunshine" became one of Bedingfield's biggest hits, reaching number five on the Billboard Hot 100 chart.
"Strip Me" Album: In 2010, she released her third studio album, "Strip Me," in the U.S. The album spawned the singles "Touch" and "Strip Me."
Soundtrack Contributions and Other Projects: Bedingfield has contributed to several movie soundtracks and collaborated with other artists throughout her career. Notably, she co-wrote the song "Love Song to the Earth," which was released in 2015 as a charity single to raise awareness of climate change.
Return to Music with "Roll With Me": After nearly a decade without releasing a full-length album, Bedingfield returned in 2019 with the album "Roll With Me," which was produced by Linda Perry.
Throughout her career, Natasha Bedingfield has been known for her distinctive voice, her knack for catchy pop anthems, and her thoughtful, empowering lyrics.