Mobile VoIP
Feedsee VoIP : Mobile VoIP : Embedded voice processing
Global IP Solutions (GIPS) was a technology company specializing in VoIP (Voice over IP) and videoconferencing solutions. The company was originally founded in Stockholm, Sweden, in 1999, but later moved its headquarters to San Francisco, USA.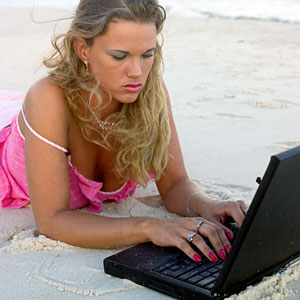 In 2006, the GIPS VoiceEngine Mobile Lite platform included technology for mobile devices and sample integration code for the simple and quick creation of mobile VoIP applications. The solution enabled companies or individuals to test and explore the mobile VoIP application business with an embedded voice processing solution. VoiceEngine Mobile Lite included some components of the core GIPS technology utilized by many leading VoIP solutions providers including Skype, Tencent, and Inter-tel. With Voice Engine Light, developers could implement GIPS codecs as well as NetEQ, an advanced jitter buffer and packet loss concealment module. It supported Windows Mobile 2003, Windows Mobile 5.0 and 5.0 Smartphone devices with real-time performance Wi-Fi.
GIPS developed a range of software products designed to improve the quality of voice and video transmitted over IP networks. Their technology was used to manage issues such as packet loss and jitter that can degrade the quality of VoIP and video communications. Notably, GIPS provided the underlying technology for many prominent VoIP services, including Google Talk.
The company was renowned for its sophisticated codecs, including iSAC, iLBC (Internet Low Bitrate Codec), and iSVC. These codecs were designed to deliver high-quality audio and video even in challenging network conditions.
In 2010, Google announced that it had acquired GIPS to further its development in the areas of VoIP and video communication. This acquisition played a significant role in Google's later development of products like Google Hangouts and Google Meet. After the acquisition, the GIPS technology became an integral part of the WebRTC project, an open-source project providing web browsers and mobile applications with real-time communication capabilities.